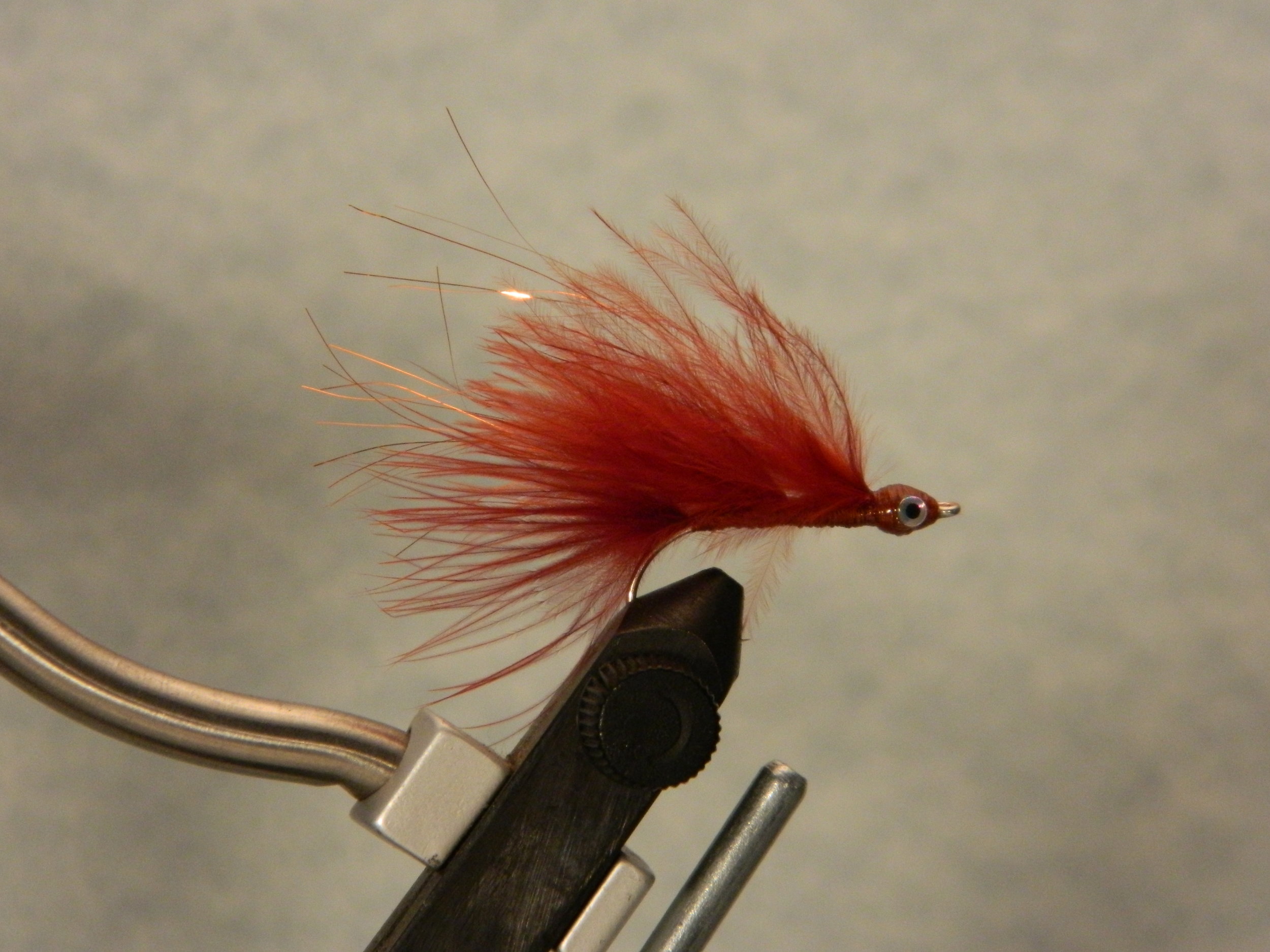 Marabou Minnow Series, sold in pairs for $3.49/pair
RUST: Marabou Minnow
TO PURCHASE CLICK "ADDITIONAL INFO" BELOW.
Do not use "black add to cart" button.
RUST is a mix of brown and orange dyes. It is a good choice for nutrient rich, green tinged water. The brown - orange - red - copper color spectrum has the most contrast in a green colored environment. A good choice for desert lake of the Great Basin, such as Eagle Lake CA.