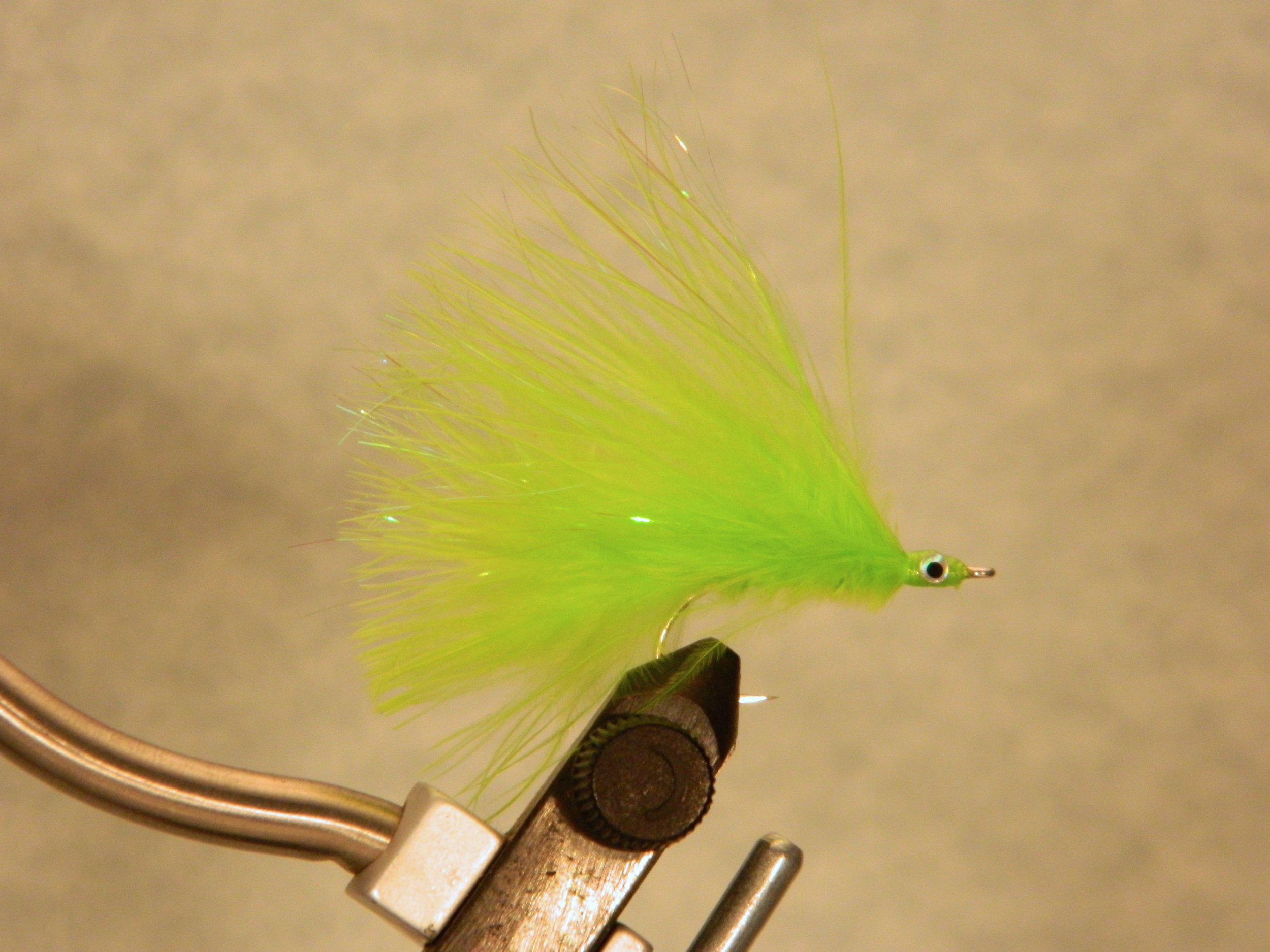 Marabou Minnow Series, sold in pairs for $3.49/pair
CHARTREUSE,Marabou Minnow
TO PURCHASE CLICK "ADDITIONAL INFO" BELOW.
Do not use "black add to cart" button.
CHARTREUSE: A hot fluorescent color that works well in deep water lakes. I have also had good success with this color in muddy brown water during the spring run off. It is also a good choice when wind waves stir up a mud line along the shore line. Sold in pairs for $3.49.